BECCA WINTLE Fiddle Workshop


December 8 (Saturday) at 2:10 pm
Class length
1 hour 45 minutes
Location
The Clemente - 107 Suffolk Street, New York, NY 10002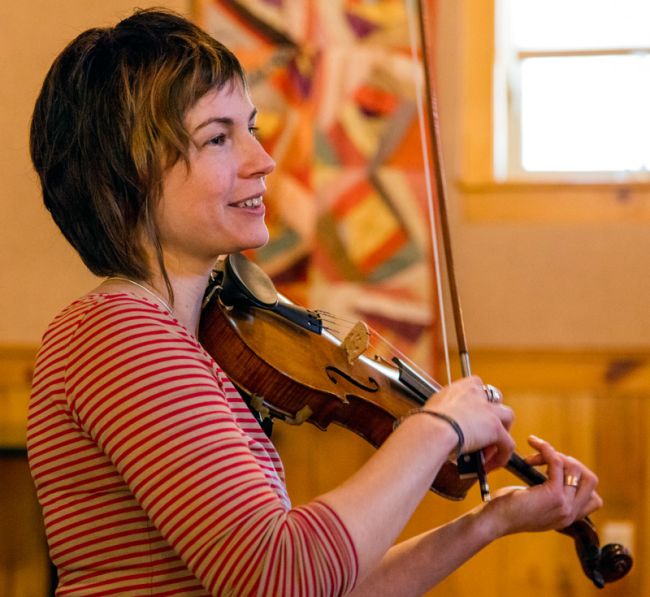 Rhythm and Pulse in Old Time fiddling

Becca will be exploring the rhythmic elements of bowing patterns and pulse in fiddling and how they contribute to the distinctive OT sound. She will teach a tune and then explore how to make it sound more old-timey so that people want to dance to it. Have you ever wondered how to get more of a driving pulse, or how to play faster without losing the rhythm?

~~~~~~~~~~~~~~

Becca plays fiddle, guitar and sings in The Farwells with Debra Clifford. She also plays in a UK-based string-band The Waggon-hoppers. Born and raised in the UK, she has been playing fiddle since young, originally learning classical and then playing fiddle in an English country-dance band for many years. She later became interested in bluegrass and ultimately old-time. She lived for 3 years in the U.S. with Debra, and has been teaching fiddle at Bruce Molsky and Debra Clifford's Old-Time Rollick at Ashokan for 3 years. She has gained a reputation for her patient and clear teaching style and her emphasis on bowing technique and pulse.
Sorry - that class has already taken place!